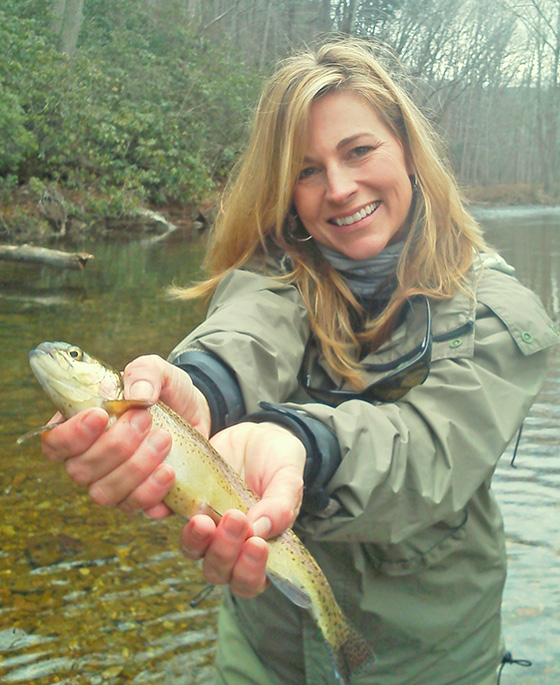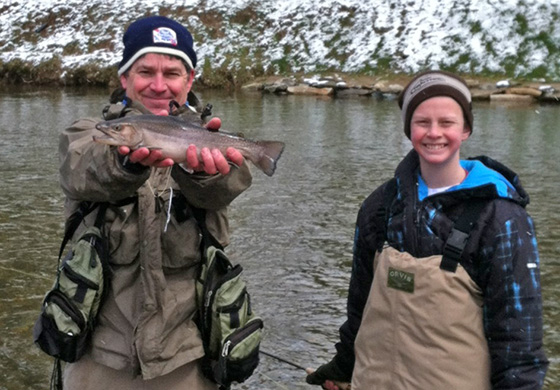 Strap on Some Waders
and Let's Go
Whether you want to go trophy hunting or wild trout stalking, we know the place.
We have all the equipment and gear, all you need to do is show up. Of course, access to private trophy waters and guides with 30+ years of fishing experience will help out too.
Pricing:

2 person full day wade trip – $425
2 Person 1/2 Day Wade Trips – $375
1 Person 1/2 Day Wade – $225
1 Person Full Day Wade – $325

Private Water Trips Have additional access fees.
Trips include gear, flies, and drinks. Full day trips include lunch.Not included are cost of license or gratuity.
Cancellation and Deposit
A 50% advance deposit will secure your trip. If you have to cancel, your deposit will be refunded provided that we can rebook that date.

Occasionally we will cancel a trip due to Mother Nature. We do fish when it is drizzly, but if high muddy conditions occur or any other dangerous weather conditions, we will reschedule your day on the water.