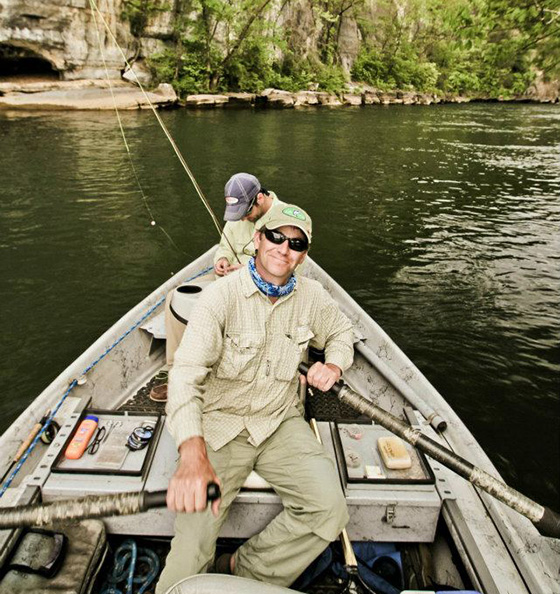 Ollie Smith - Fishing Guide

How could a twelve-year-old, whose finest rod was a Zebco, ever imagine that eventually his love of fly fishing would lure him into a full-time career? As he worked at Jesse Brown's Outdoors in Charlotte, N.C. and was trading his paycheck for fishing gear, he began to realize that his fishing career was clandestine.
Officially beginning his career in 1983, he became the head guide at the Paradise Guest Ranch in Buffalo, WY. He briefly left the fly fishing world to pursue the commercial fishing industry. He purse-seined for salmon and then headed to South America to tackle tuna and swordfish. (Note: these transgressions have since been forgiven.)
Heading back East in 1995, he became co-owner and head guide of an Orvis-endorsed fly shop in Boone, N.C. After seven years of retail, Ollie formed Blue Ridge Anglers, his own guide service, which allows him to concentrate solely on guiding.
Ollie's passion and zest for his career is noticed by all his clients and has resulted in numerous professional accolades, including being named by North Carolina Wildlife magazine as one of North Carolina's top five legendary fishing guides. Through his guide service, he happily harasses trout and small mouth and doesn't plan on giving them a break any time soon.